Have you had a TAROT reading with Zamm yet? Welcome kindred spirits!
Have a deeper appreciation of your current situation, possibilities, influences and even the personalities around you. Get your burning questions answered and discover what really matters. Let the Tarot speak to you!
You can ask ALMOST anything in your Tarot reading. Here are some popular questions and concerns.
Do you need guidance, clarity or closure? Do you feel lost and need direction? Perhaps you just want to have an idea of what you can do for your future about school, career, finances, relationships or other matters?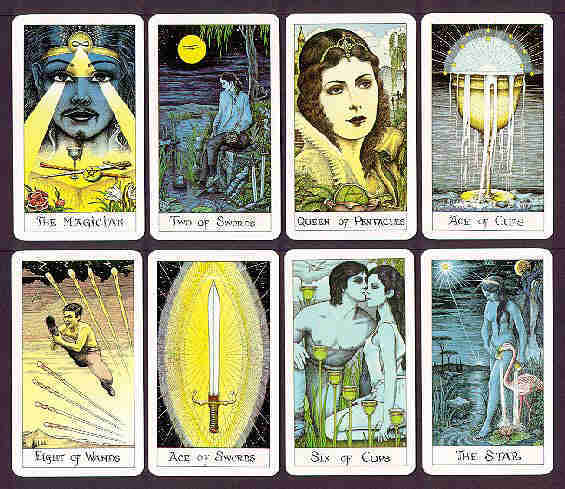 Are you unsure about your career prospects – which job offer to take or options to pursue, fearing losing your job?
Do you feel uncertain about which course or degree to pursue, torn between what really interests you and what you think might secure your future financially?
Are you worried about your investments or business decisions? What is there to know to improve your financial situation?
Are you in doubt about where your relationship is heading? What do you need to know about finding Mr. or Ms. Right?
Would you like to learn about your Twin Flame or Soul Mate? Or would you rather explore your Past Life(s) to understand the detrimental patterns that keep repeating in your present life and hopefully help you create new positive ones?
No question is too ridiculous nor concern too absurd for a Tarot reading. Ask and you shall be answered. You might be pleasantly surprised how much you can be enlightened.
Click here to book your appointment.
Please scroll down THE BOTTOM OF THIS PAGE for IMPORTANT ANNOUNCEMENTS and AVAILABILITY. For the LATEST UPDATES on my daily SCHEDULE, kindly check my Twitter and Facebook posts (on the sidebar of this page for PCs and further down the bottom of the page for smartphones and tablets). My Google+ page will also tell you when I'm not available: @TAROTZAMM. Thank you.

How can a TAROT Reading help you?
There is nothing to be afraid of or nervous about the TAROT. It is a helpful tool that can stimulate your thinking and allow you to appreciate different perspectives. It can also serve as a mirror to your soul – yourself and your innermost thoughts.
It can help draw to your attention issues of great importance that you might be overlooking or unconscious about.
It can show you options that allow you to exercise your FREE WILL and help you make wiser and effective decisions.
A Tarot reading can heighten your AWARENESS and lead you to purposeful ACTIONS.
Readings are available face-to-face, online, by phone, email and post (snail mail).

Strictly confidential!

Accepts CASH and PAYPAL payments. Paypal payment is safe, secure and quick. It is ideal to secure your appointment. Once payment is cleared, we can set schedule at the soonest availability and a mutually convenient time.

Click here to book your appointment.


TAROT Reader Wellington is …
"The real deal…"
Zamm is a talented, intuitive tarot reader – very to the point, but also pragmatic with her interpretation. Like all modalities in this realm, it comes down to the skill of the reader and Zamm is definitely the real deal. I found her insightful, bang on the money when it came to identifying key issues that needed tackling, and very helpful in showing the various pathways that were possible. She's professional, kind and delivers her readings with care. ~ 40Kiwiclaire, Wellington, New Zealand – TripAdvisor.com
"The best! :)"
I have had several readings with Zamm and she is always spot on! You don't even need to say a word about the subject that is concerning you… the cards speak for you! they tell you exactly what you need to hear! I have seen lots of tarot readers in my life and Zamm is by far the best, not just because of the accuracy of the readings, but because of her kindness and her good advices and guiding, interpreting so well the messages that the universe are sending to us in those moments that we don't feel very good. Every time that I've needed a reading from Zamm I've been feeling very sad and desperate, not knowing what to do with the challenges that I'm passing through at that moment, and after the readings I always feel better, hope comes back to me and I feel that I can deal with the challenges feeling more calmed and peaceful. Thank you Zamm, I am so glad that I found you many years ago, you are amazing! ~ lorebq, Christchurch, New Zealand – TripAdvisor.com
"A True Guidance"
Consulting with Tarot Zamm is a true guidance to have a clear and overall picture of what is going on in your life, so you can make better and precise decisions. I've been with other tarot readers, and I can tell that Tarot Zamm is the best! So I truly recommend her!
~ Liz2150Aquarius – TripAdvisor.com



Announcements:
I am writing and aiming to publish my first book this year. My mornings will now be exclusively for writing. Hence, until further notice, readings will be at:
1230pm to 530pm Tuesdays to Fridays; and 10am to 2pm Mondays and Saturdays.
Please book your appointment at least a day in advance.
I'm NOT AVAILABLE on Sundays and holidays, and after reading hours. Family time is precious to me. I MAY NOT BE ABLE to reply to your text messages or phone calls at these times. If you need to get in touch with me, kindly do so by email.
Please note that ALL APPOINTMENTS are CONFIRMED when PREPAID through the "Buy Now" PayPal buttons on this webpage. Prepayment is required to eliminate no-show(s) and to ensure that precious time is used for the sole purpose of guiding those who need it. Click here to book your appointment.
For walk-ins, before you come to the office, kindly call or text me first to CHECK AVAILABILITY or IF I'M IN as I have daily appointments booked in advance or out-of-office engagements. Cash payments only please. Kindly bring the exact amount.
Thank you very much for your understanding and cooperation.

In the meantime, I hope you enjoy some of my TAROT videos below.

Uncovering Unresolved Mysteries and Cold Cases



Disclaimer: TAROT Readings should not be substituted for the advice given by a medical, financial and/or legal professional. You must be at least 18 years of age or older to request one.
Share Tarot Zamm - Tarot Reader!