Announcement
COVID19 update: we're back to Alert Level 1
Please click here to follow alert level guidelines.
READINGS ARE DELIVERED FACE-TO-FACE ORONLINE OVER –
WHATSAPP, VIBER, SKYPE, ZOOM, GOOGLE DUO and GOOGLE MEET.
Stay safe and well!
1. The monthly newsletter is on-hold for the remainder of the year. I apologise. My studies are much more demanding than expected. I plan to continue it next year.
2. Special In-depth TAROT Readings are available. If you're curious about it and want to learn more, click here.
3. I have shifted office last August 31, 2019. I am now working from my home office.
4. Starting June 30, 2020, my mailing address is at Zammtopia Level 16 NTT Tower, 157 Lambton Quay, Wellington 6011.
What does this shift mean? This means that I would be guiding people more and more online and by smartphone apps. Face-to-face readings are still available by request.
Why the shift? I need to leverage and use my time and resources optimally and wisely.
– In doing so, I will be in a better position to focus on creating life-changing lessons/classes which will be available online 24/7 as long as you have internet access.
– I am currently completing my Masteral studies. Working from home will save me a lot of travel time to and from work. I can make better use of my time this way.
5. Since September 1, 2019:
– *Face-to-face readings – available by request
– Online readings (WhatsApp, Viber, Skype, Zoom, Google Duo) – no change
– Email readings – currently NOT available.
– *Special hours appointment for Tarot reading – available by request, check special hours below.

*For face-to-face and special hours appointments, please email or text your request at least a day in advance.
6. For confirmed face-to-face appointments starting September 1, 2019, here are important details you need to know:
– I will only give my home address upon confirmation of appointment.
– My home is just about 8 to 15 minutes (depending on the traffic) and about 4km from Lambton Quay by car or Uber/Zoomy/Ola/Cab. It's in a very green, safe and quiet area in the Southern Ward of Wellington – very close to Wellington Central.
– There is an abundance of free parking space in the area.
– Public transport (bus) is available, too.
– Clients who have come over find it very conveniently located, peaceful and conducive for readings.
So next time you need a face-to-face session, we could have it over a cup of tea or coffee in a more relaxed setting – in the comforts and privacy of my home office.
Otherwise, regardless of how you need your Tarot readings to be done (online, face-to-face or email), I look forward to guiding you!
---
ZAMM's Daily and Upcoming Schedule
1. My schedule until further notice:
a. Readings are by appointment only with my regular hours on Tuesdays to Fridays 1030am finishing at 530pm.
b. Appointments are booked and prepaid at least 24 hours in advance.
c. You can email or text early in the morning to check availability of sudden openings for same-day appointments. When there are openings, you can prepay to confirm this appointment instantly using PayPal only.
Tweets by ZammSchedule
2. When I'm not studying and outside of Tarot reading hours – particularly Mondays – I am working on projects (books, workbooks, online classes, etc.) that I hope would be helpful and effective – in guiding you – towards your self-development journey.
My creative and writing headspaces are totally different from my Tarot reading headspace, and I want you to always have the best of me. For this reason, you'll need to book in advance so I can make time for you since most of my schedule is allocated for writing and creativity.
3. Special Hours by Request
However, I do understand that some of you are available only outside of my reading hours. If you need an appointment, I will do my best to make time for you. Please understand that I will need to take time away from my writing and family if you need me on these times, which is why the rates are higher. The following special hours (Wellington time) are by request and exclusively for 1-hour appointments only – booked at least a day in advance.
Mondays – 830am to 930pm
Tuesdays to Fridays – 830am to 1030am and 530pm to 930pm
Saturdays – 10am to 2pm
Sundays and Public Holidays – 830am to 930pm

Note: Mondays to Fridays, Sundays & Public Holidays
830am to 1030am and 730pm to 930pm
are exclusively for online sessions.
If you're a visual person, here's how the hours – regular and special – are allocated. You can book your appointment within regular hours, and request for one during for special hours.
---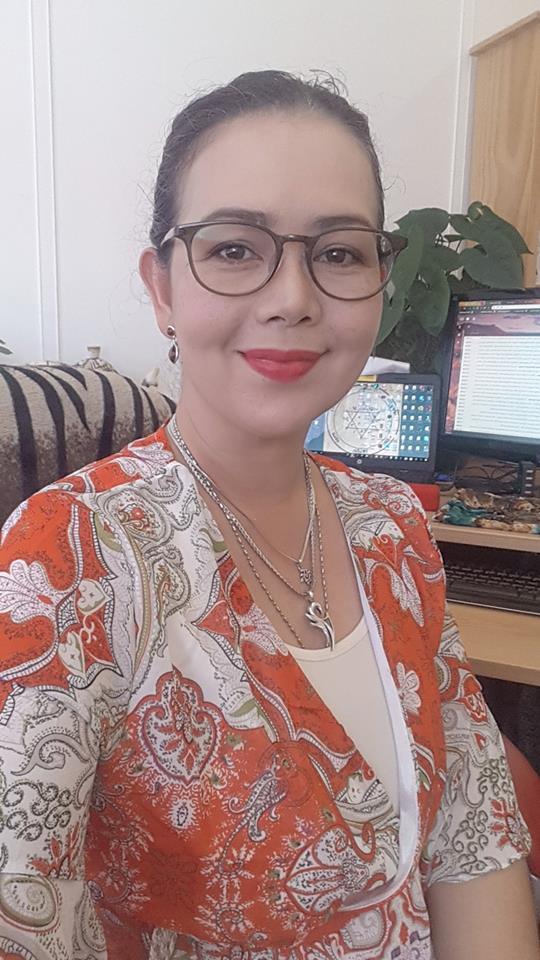 4. For the same reason stated in no. 2, I have my schedule sorted, in advance, at least the day before, which is why same-day appointments are not available.
5. When booking your appointment, please book within the time allocation stated and on twitter schedule above.
6. I'm a staunch believer and practitioner of balance and 'harmony of mind and spirit'. Family time and 'ME-time' are precious to me. Hence, on Sundays, holidays, before 1030am and after 630pm on work-days please get in touch with me by email ONLY. When you leave a voice mail (on my NZ, AUS, UK and US numbers), I will reply to you whenever I'm back at the office.
Thank you very much! I really appreciate your understanding and cooperation.
Disclaimer: TAROT Readings should not be substituted for the advice given by a medical, financial and/or legal professional. You must be at least 18 years of age or older to request one.