I'm Zamm, your highly recommended Tarot Reader.
Wonderful experience with Tarot Zamm
I booked a 1-hour face to face session with Tarot Zamm and I absolutely loved it. I went there to seek some guidance on specific matters. We had a very insightful conversation and we discussed some paths that are available to me. It helped me so much to know where to focus my energy. I appreciated that I could record the session so that I can listen to it again and use it to guide me. I would go back again for sure! Thank you.
– Marion R., Brisbane, Australia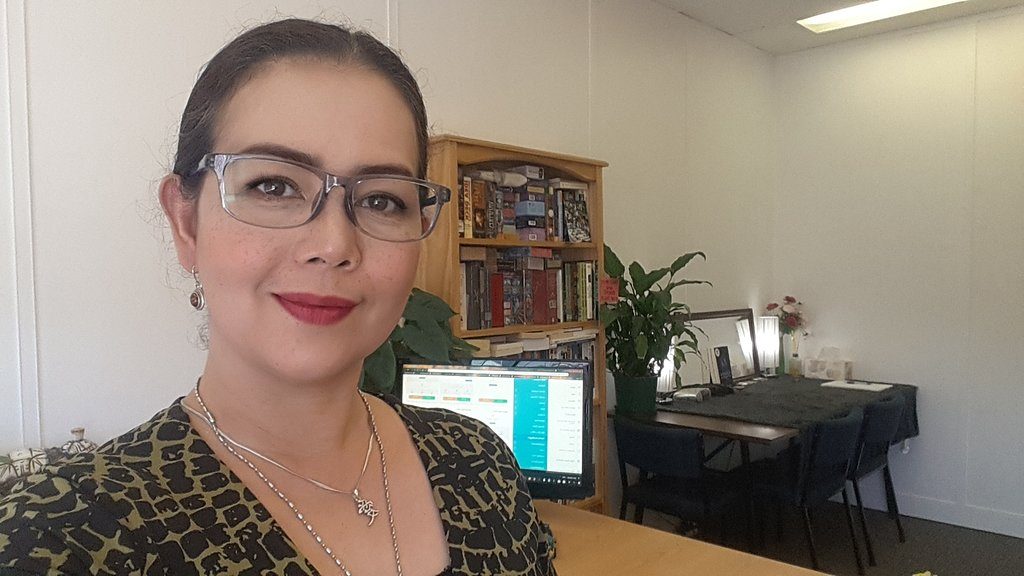 If you want a psychic reading, mind-reading, predictions; want me to tell you that you're going to win the lottery or to make decisions for you; or are expecting a monologue from me, then I'm afraid I CAN'T HELP YOU.
If you want to explore and have a deeper appreciation of your current situation – options and possibilities, influences, the dynamics of the personalities around you, and you're ready to put in the practical work and hard yards required to succeed, then it would be a privilege to be your guide – welcome kindred spirits!
Have your burning questions answered and (re)discover what really matters!
My Tarot readings are very intuitive and insightful. I believe that when I read for you, YOU connect to the TAROT and it becomes your conduit. With me as your reader, I see this connection which is how I'm able to describe the existing energies at play, which you can use to your benefit.
Tarot readings are NOT done to predict your future. This is not possible as the future continues to change depending on the choices you make.
Tarot readings can give you a clear picture of the influences within and around you. They guide you in making the most of whatever you decide to pursue. They also show you the "not-so-favourable-tendency" which you can avoid or use to find ways to improve your outcome.
Your Tarot reading could serve as a road map. It shows you paths that might be bumpy or might be a route to a wonderful destination. It can be a powerful guide if you are able to make the best of your readings.
"Boy did I need some guidance"
Through past events as a child that has stuck with me throughout my life, until now I have had one misery after another and a complete emptiness inside. Zamm has help me understand a lot of the what and why and I have understanding and direction now thanks to Zamm. There is still a long way to go but having that understanding of things is vital to be able to move forward. If you go along, make sure you record it as you will hear lots of things when you listen to it back that you didn't pick up during your actual reading. I cannot recommend Zamm higher enough.– SimonL2344
Individual rates & recommended duration
Initial consultation or follow-up consultation:
1 hour or 45 minutes (more than three concerns)
30 minutes (two to three concerns)
15 minutes – not applicable for an initial consultation – for follow-up consultation only (one concern or an open reading).
Available face-to-face & by smartphone apps: WhatsApp, Viber, Skype, Facetime, etc.
Rates are applicable for face-to-face, online and phone readings.
Regular hours: Tuesdays to Fridays – from 1030am to 530pm
1 hour = $100.00
45 minutes – $85.00
30 minutes = $65.00
15 minutes = $45.00
Special Hours by request (Wellington time)
30 minutes = Tuesdays to Fridays from 830am to 1030am and 530pm to 930pm = $75.00
45 minutes = Tuesdays to Fridays from 830am to 1030am and 530pm to 930pm = $100.00
1 hour = Tuesdays to Fridays from 830am to 1030am and 530pm to 930pm = $125.00
Saturdays from 10am to 2pm = $125.00
Mondays from 830am to 930pm = $125.00
Sundays from 830am to 930pm = $150.00
Public holidays from 830am to 930pm = $150.00

Early and late appointments at 830am to 1030am and 730pm to 930pm are for online and smartphone apps Tarot readings only.
In-depth Tarot readings
6-month guidance 1/2 hour = $65
12-month guidance 1-hour = $100
Special In-depth Tarot readings
Each option below requires 1-hour = $150.00 / *Email format = $250.00
Check description for each option here.
Self-discovery 
Creativity
Transitions
Past-life 
Twin-flame/Soulmate
Losing a loved one
Hauntings

*Email readings are currently NOT available.
Disclaimer: TAROT Readings should not be substituted for the advice given by a medical, financial and/or legal professional. You must be at least 18 years of age or older to request one.